"If you're thinking about getting a degree at any age, it makes sense to think about the value of that degree. Is the qualification needed for the career you want? Are there alternative paths to that career? Can you develop better skills by gaining experience in work?"
Interesting article regarding: Is A Marketing Degree Worth It In 2023? by Jenna Bunnell that I found on the DigitalMarketer.com blog.
*Caveat: All images, videos, audios & content are the property of their respective owners/authors. If they fail to appear because they have been moved or removed, you can here.
All of these are perfectly valid questions. After all, getting a degree requires a pretty large investment of both time and money. You want to know that you'll get enough return on that investment to make it worthwhile.
Why marketing?
When it comes to marketing, a lot of entry-level jobs list a bachelor's degree as a requirement. That doesn't mean there aren't alternate ways to get into marketing but having a relevant degree certainly makes your resume more competitive.
Growth industry
Marketing skills are in demand in the current jobs market. According to a recent report from LinkedIn, marketing job posts grew 63% in just six months last year. Half of those jobs were in the digital and media sectors, meaning digital and content marketing skills are highly valued.
Personal Development & Career Path
The reason for this increased demand for marketers is tied to the rise in digital marketing. New methods of marketing have continued to develop out of the digital sector. This means that marketers capable of creating engaging content or managing social media accounts are needed.
This leaves a lot of room for personal development. Young graduates who are well-versed in social media and community management can hit the ground running in digital marketing. Getting on this path early can lead to content strategist and marketing management positions.
What are the Types of Marketing Degrees?
When we say marketing degree, the term is a bit too general. There are a lot of degree paths that focus on marketing in major or minor ways. The level of degree available will depend on your current education history, but the specific course will be down to your personal choice.
Associate, Bachelor's, or Master's?
Recent statistics suggest that 74% of US marketing professionals hold a bachelor's degree. 9% have an associate degree and 8% have a master's degree. Here's a quick overview of the differences.
Associate degrees – 2-year courses that cover marketing and business in a more basic way than bachelor's qualifications. They're designed to give students the basic skills needed to apply for entry-level marketing jobs.
Bachelor's degrees – 3/4-year courses that cover business and economics. There is a range of bachelor's courses with marketing at their core, but you'll also cover wider business topics like management, communication, and administration.
Master's degrees – 2-year courses, usually only available if you've already completed a bachelor's degree. MA or MBA courses are designed to develop a deep understanding of complex business topics. They are highly specific, covering areas like strategic marketing or marketing analytics.
Free to use image from Pixabay
Marketing Specific or Business General?
This is down to personal choice. There are general business degrees that will cover marketing as a module as well as marketing-specific degrees. There are also multiple universities and colleges, both offline and online, offering different course platforms.
If you're looking at a specific job role or career path, then research which type of degree is most relevant. Remember that you will need to add to your marketing skills if you intend to progress to management roles in the future.
Check the Modules & Curriculum
This is important, and not only because it lets you see which courses align with your career goals. Marketing has changed significantly over the last decade, even more so if you go back to before the digital age. Many business courses are still behind on current marketing trends.
Check Out Our Comprehensive Digital Marketing Mastery Course
What Jobs Look for a Marketing Degree?
Once you've got your marketing qualification, what jobs should you be looking for? Here are some job titles and areas you should watch out for, and what qualifications you'll need for them.
Entry level
If you're starting with a degree and no experience, or work experience but no degree, take a look at these roles.
Sales/customer service roles – These are adjacent roles to marketing where most companies do not ask for prior qualifications. If you don't have a degree, this is a good place to start.
Marketing or public relations intern – Another possibility if you don't have a degree, or you're still in education.
Digital/content marketing associate – These roles will almost always require an associate's or bachelor's degree. A good grasp of new digital and social marketing techniques will be required to succeed.
Copywriter/Bid writer – This is a good route into marketing for those with journalism or literature qualifications. These roles combine aspects of marketing, creative writing, and persuasive writing.
SEO specialist – A more focused form of marketing centered on SEO content optimization. If you know how to optimize a blog post for search engine rankings, this role is for you. Bachelor's or associate qualifications will be a minimum requirement.
Social media/community manager – Since these are relatively new roles, we tend to see a mix of degree-qualified marketers and people who've had success fostering communities or online brands but don't have on-paper credentials.
Free to use image from Unsplash
Career Progression
If you have an MA or MBA, or significant experience in one of the above roles, then you can look at these more advanced roles for your career progression.
Digital Marketing Manager – A role for experienced marketers that involves running campaigns and coordinating marketing associates.
Senior Marketing Coordinator – A department management level role. Responsible for overall marketing strategy and departmental performance.
Content Strategist – A specialist role that focuses on content strategy. Designing content plans based on demographic and keyword research are a core aspect of this role.
Marketing Analyst – This role involves analyzing customer behaviors and market trends. If you want to move into analysis from a more direct marketing role, you'll likely need specific data analysis qualifications.
Public Relations Specialist – The public voice of a large organization's PR team. Managing a brand's public perception and setting brand-level communication policies like tone of voice.
Experiential Marketing Specialist – This area of marketing is focused on optimizing the customer experience. Experiential specialists have a deep understanding of customer psychology and behaviors.
Corporate Communications Manager – Communications managers are responsible for company-wide communications policies. This is an executive-level role that a marketing coordinator or public relations manager might move up to.
Average marketing salaries
Across all the roles we've discussed above, salaries vary widely. For those entry-level roles, you could be looking at anything from $25 – $40K depending on the role and your experience.
When it comes to median earnings for marketers with a bachelor's or master's degree, we can get a bit more specific. Recent statistics from Zippia show us that $69,993 p/a is the average for bachelor's degree holders and $80,365 p/a for master's degree marketers.
Image sourced from Zippia.com
Marketing Degree Pros and Cons
So, the question we asked above was "Is a marketing degree worth it?" Yet, in truth, it's not a simple yes or no answer. The question you need to ask is "Is a marketing degree right for me?" Here's a summary of the pros and cons that might give you some answers.
Pros
Degree holders have better job prospects and higher earnings potential in marketing
You can study highly specific skills with the right courses
Gain soft skills like communication and collaboration
Cons
High time and money investment required
Diminishing salary returns at higher levels
Can be a restrictive environment for self-starters and entrepreneurs
What are Marketing Degree Alternatives?
If you want to stick with education but don't want to invest four years into a degree, then accredited online courses can provide an alternative. This can be your best choice if you wish to upskill in a specific area like running conference calls from Canada.
If higher education really isn't your thing, the other option is gaining experience. Some businesses prefer internships and training programs for entry-level roles. This allows them to train marketers "their way" rather than re-training someone with more experience.
Free to use image from Unsplash
How to Decide if a Marketing Degree is Right for You
Ultimately, choosing to do a marketing degree depends on your goals, your preferences, and your talents. Consider all three factors before making your choice.
Career Goals
Do you want a management position that needs marketing knowledge? What areas of marketing interest you? What skills do you already possess? Answering these three questions will help you define your career path. That will narrow down your course choices.
If you want to get better at selling small business phone systems in Vancouver, you don't need a four-year course for that. If you want to develop into high-level marketing roles, then you want that degree.
Personality
You don't need a specific personality type to work in marketing. Your personality and interests might determine what area of marketing would suit you best though. For example, if you're outgoing and creative then public relations or social media management might be for you.
Investment & Return
Money isn't everything. But, if you're going to put the resources into getting a degree, you want to know that you'll get some return on your investment. From the figures we quoted above, it seems the "optimal" qualification in terms of salary return vs. time and money investment is a bachelor's degree.
Average earnings for marketers with a master's qualification were only $10k higher. This suggests that you're not really getting a significant financial return for the additional investment. Of course, if that master's leads to your dream job, you might see it differently.
Final Thoughts: Forge Your Own Path
Is a marketing degree worth it in 2023? The short answer is yes. Whether that means a marketing degree is right for you, we can't tell you. Hopefully, though, this guide has given you the information you need to make that choice.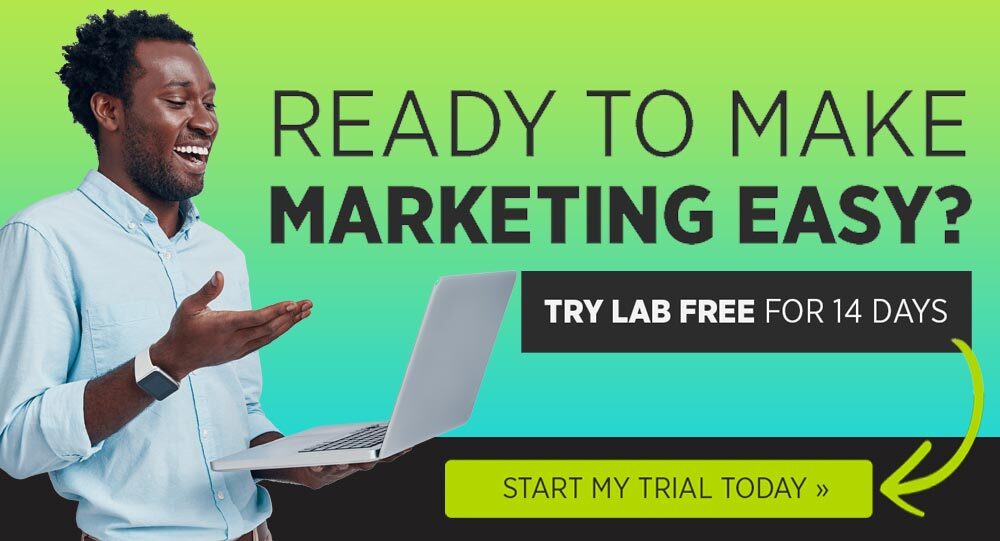 What do you think? Share your thoughts in the comments below! If you would like to check the source or if the respective owners have moved here.
Is A Marketing Degree Worth It In 2023?
#DigitalMarketing #InternetMarketing #JVFocus