"Analyzing and monitoring your competition is fundamental to any business success. So what should a good competitive report include and how to take it from research to an action?" Posted on the DigitalMarketer.com blog.
Interesting article regarding: Everything You Need to Create a Solid Competitive Report by Ann Smarty that I found on the DigitalMarketer.com blog.
*Caveat: All images, videos, audios & content are the property of their respective owners/authors. If they fail to appear because they have been moved or removed, you can here.
Analyzing and monitoring your competition is fundamental to any business success.
So what should a good competitive report include and how to take it from research to an action?
Why Does My Business Need a Competitive Report?
There are many reasons why a business may need a competitive research, and all of those a valid:
To better understand your target audience by research how they find and engage with your more established competitor
For market research: Understand what is currently available on the market and where your business fits in
To get an estimate of your future marketing budget
To identify effective marketing tactics, etc.
Business owners that claim they don't need a competitive report because they already know everything are clearly missing out. Competitive research is much more than copying your more successful competitor's marketing tactics. Actually, it is not at all about that because copying would never bring you ahead.
Competitive research is about understanding your target market and distinguishing your unique value proposition and consequently your unique marketing strategy to conquer it.
So what should a solid competitive report include?
Competitive Benchmarking
Competitive benchmarking means collecting performance data of your competitors and comparing it to your business. It is used to measure and monitor your business performance against its competitors.
You can choose your own performance indicators to track and compare. These may include:
Public traffic data (from tools like Ahrefs, Alexa and Similar Web)
Organic rankings
Brand awareness and sentiment (based on brand mentions), etc.
This section in your report is going to always evolve but it is also fundamental because your whole competitive analysis will evolve based on KPIs you will identify as the most important for you.
Basic Overview of Competition
There are fundamental KPIs you are going to focus on and there are secondary metrics that will help you identify competitors to keep an eye on.
This section is about the latter. This basic section helps you look at your competitors' secondary metrics at a glance to identify if there's a definitive pattern to look deeper into:
Backlinks
Organic traffic
Social media followers
Social media engagement, etc.
Tools like Ahrefs, Keyhole and Similarweb will help you collect all the necessary data.
Detailed Dive into Organic Search Engine Optimization Tactics
Look at some key search engine optimization tactics your competitors are using:
Which keywords are they focusing on?
How are they optimizing their title tags and meta descriptions?
Are they optimizing their old content and how often?
What does their site architecture look like?
How are they organizing their main navigation?
What's their internal linking strategy?
What are their most successful pages (i.e. those that rank for the most competitive search queries)?
What's their semantic optimization strategy?
Try running a few of the most important pages through a tool called Text Optimizer to determine whether your competitors are doing a good job optimizing for search intent:
One of the most actionable steps here is to look at Content Gaps, i.e. researching which keywords your competitors are ranking but your site is not. This is a great way to expand your content strategy to include new keywords. Ahrefs provides this analysis, so it is both easy and effective:
Competitors' Backlink Research
Backlink research is important for many reasons but don't just use it in an effort to "steal" some of those tactics or claim some of those links. Look at a bigger picture:
Who are your competitors' promoters (i.e. people who link to them) and how did your competitors win their hearts?
Which PR tactics seemed to work best for your competitors and why?
How are they utilizing content to generate backlinks?
The purpose of competitive backlink research is to understand what works for niche publishers and how you can build your own long-term relationships with them to outmatch your competitors in the long run. There are quite a few backlink checking tools that would help you create this report.
Social Media Growth and Engagement
The first part of this section is, again, an overview giving you an idea on who to research further. Create a quick chart summarizing your competitors' active social media channels, number of followers and friends, and their overall activity.
Keyhole can help you with that section:
Social Media Tactics to Take a Note of
Here I suggest highlighting some creative tactics your competitors are using on social media. Forget about numbers: Highlight what you found ingenious even if that didn't yield obvious great results. Make lots of screenshots!
Did your competitor use humor when replying to a customer?
Did you like their video they uploaded for a holiday?
Was their sponsored update particularly creative and attention grabbing?
Did they manage to get attention from a niche influencer?
Did you like the idea behind their social media contest or poll?
This section is supposed to inspire your social media team. Discourage them from copying anything your competitor did on social media (this could quickly turn into a reputation crisis). Instead, let this section be a conversation starter for your team to come up with their own ideas.
Conclusion
There are very few business ideas or models that have no competition. If you have found one: Good for you! For the rest of us, a competitive report is key to marketing success, especially if you make it actionable and use it as a starting point for your own brainstorming meetings.
Distinguish tactics to discuss and use unified communications to come up with the ideas to improve and expand those tactics, as well as find unique angles and maintain your brand identity. Good luck!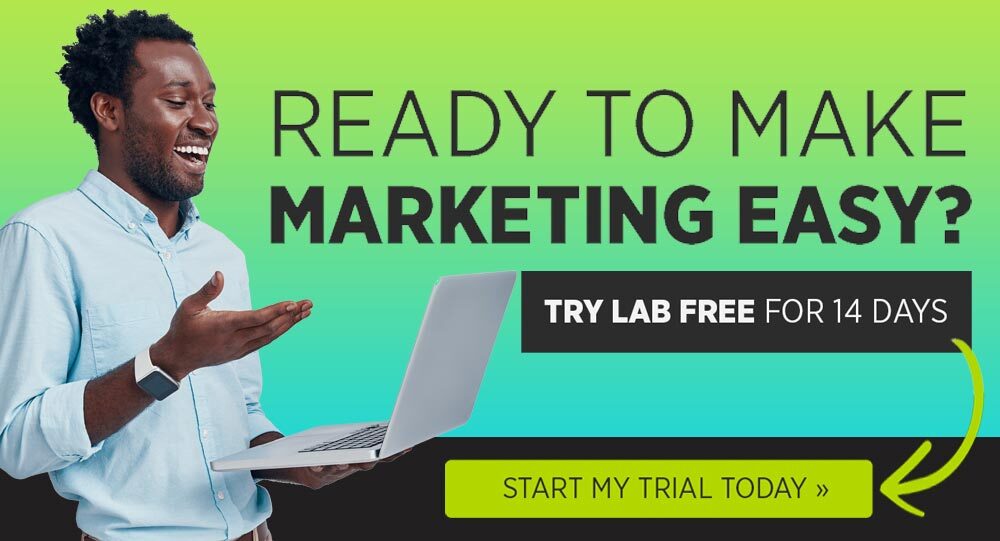 What do you think? Share your thoughts in the comments below! If you would like to check the source or if the respective owners have moved the images, etc., displayed in this article, you can see them here.
Everything You Need to Create a Solid Competitive Report
#DigitalMarketing #InternetMarketing