"It's hard to stand out on social media. With nearly 750 million users, LinkedIn is no different. But the good news is that there are a few really easy steps you can take to instantly stand out on LinkedIn. And all of those steps happen on your LinkedIn profile. In this video below, I break down 5 easy tips to instantly improve your LinkedIn profile. By the way, hardly anyone is executing on these 5 tips, which means even more opportunities for you." Posted on the DigitalMarketer.com blog.
Interesting article regarding: 5 Easy Tips to Instantly Improve Your LinkedIn Profile by Mandy McEwen that I found on the DigitalMarketer.com blog.
*Caveat: All images, videos, audios & content are the property of their respective owners/authors. If they fail to appear because they have been moved or removed, you can here.
[cvwp_video_position]
1. Optimize your headline.
In my opinion, this is the most important part of your entire profile. Why? Because it's the first thing people see (aside from your headshot) before they click your actual profile.
So if you don't make it crystal clear in those first few words what you do, then you won't entice people to click through to your actual profile.
This is one of the first things I train sales teams on when it comes to optimizing their LinkedIn presence.
Here's a slide from my Traffic & Conversion Summit presentation that shows you what NOT to do with your headline:
Don't be like Mr. Smiley. Instead, use my headline to help you craft your own winning headline.
Watch the video above to discover the best way to craft a winning headline and a trick for how you can increase the character space limit so you can leverage more keywords.
2. Add Your 10-Second Audio via the Name Pronunciation Tool
On LinkedIn mobile, you can add a 10-second audio note that introduces yourself. This was originally created for people to know how to pronounce your name.
You can leverage it to humanize your profile even further by adding a friendly audio note for new profile visitors.
3. Add your cover story video.
Turn on Creator Mode then head to your profile on the LinkedIn mobile app and create your 20-second cover story video. Click on your profile photo where you will see an option to add a cover story video.
This is a great opportunity to build trust by having people watch and listen to you. You can introduce yourself and your products/services and how you help people.
Head to my profile and hover over my profile photo to watch mine and then check out the video above to learn more about this.
4. Make your About section about THEM not a glorified resume about you.
So many people get this wrong.
People want to know how you can help them. Period.
So don't make your About section all about you and how fabulous you are. No one cares. Sure, people need to know that you are awesome, but you can accomplish that without talking solely about yourself.
Instead, describe the value you provide to people and include stats and testimonials to help build your credibility. Then you can weave in why they should listen to you and your accolades to build trust.
Use bullets and spaces to break up your About section and make it easy for people to read. You can see how I do this in my profile and use mine as a guide when optimizing yours.
5. Add Featured Media
Adding featured media is one of the easiest ways to make your profile pop. You can include links to your website, case studies, videos, and your most popular LinkedIn posts.
This is a great way to showcase your products/services and build your authority. Don't forget to do this in your Experience sections as well.
There you have it – 5 super simple tips to instantly improve your LinkedIn profile.
Of course, there are a lot of other ways to optimize your profile which is exactly why I created the Ultimate LinkedIn Profile Checklist, available for instant download. Check it out and use it to optimize your profile so you can start generating endless sales and brand growth opportunities with LinkedIn.
You are always free to borrow my profile concepts for your own profile, as long as you put your own unique spin on it. Follow me and pay attention to my profile structure plus my new profile updates.
Now, go out and start optimizing your profile!
Once you are finished, send me a message on LinkedIn and I'll take a look at your beautiful new profile and give you feedback.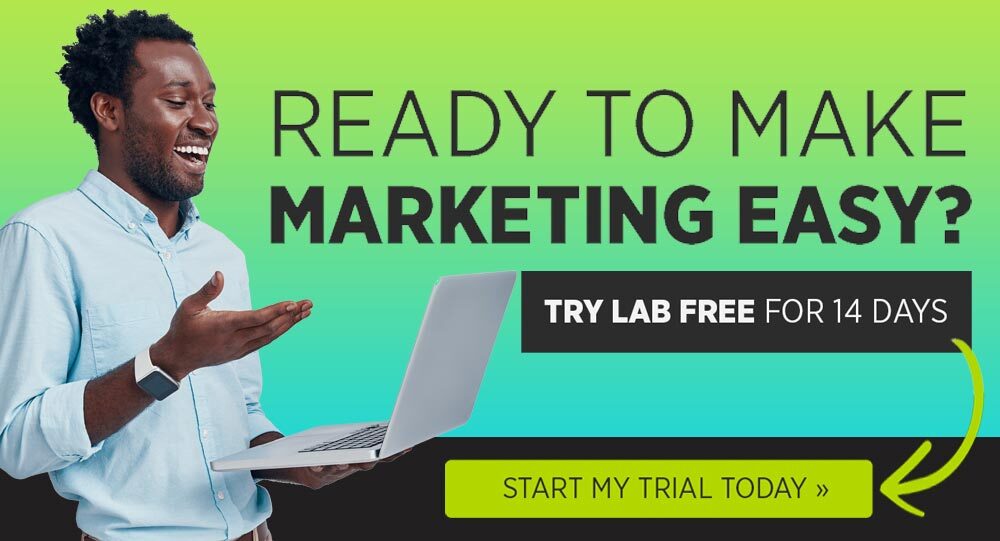 What do you think? Share your thoughts in the comments below! If you would like to check the source or if the respective owners have moved the images, etc., displayed in this article, you can see them here.
5 Easy Tips to Instantly Improve Your LinkedIn Profile
#DigitalMarketing #InternetMarketing